The Medieval Warhorse & A Giveaway
The Medieval Warhorse & A Giveaway
By Debbie Lynne Costello
Thank you, Miralee for having me on your blog! I'm looking forward to chatting with your followers. I'm excited to be celebrating the new release of Sword of the Matchmaker. I'll be giving away choice of my books including my new release on this blog and don't forget to enter the rafflecopter giveaway, too!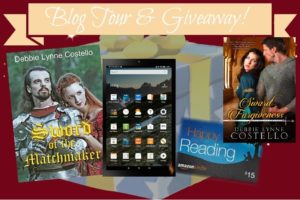 Because of my love of horses I thought I'd talk about the destrier, the medieval warhorse. It wasn't an actual breed of horse, but a type of horse with certain characteristics and abilities. There seems to be some disagreements on what exactly those characteristics were—especially when talking size. You may have read they were massive animals 20-24 hands—taller than any draft horse today. But the more research I did the more I questioned if these horses were really that tall. I agree that they were as muscular as a large draft horse. They'd need to be to carry a full grown man with his one hundred pounds of armor as well as the armor the horse wore himself.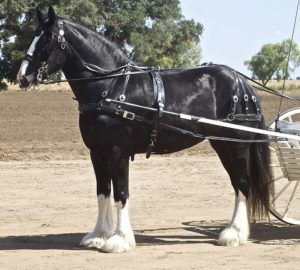 The Shire horse is considered one of the largest horses alive today.
Picture by: By Just chaos – originally posted to Flickr as Shire, CC BY 2.0, https://commons.wikimedia.org/w/index.php?curid=7107326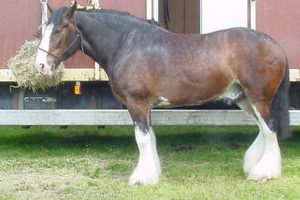 This Shire carries the markings of the brown and white Clydesdale.
By Anthony Appleyard at the English language Wikipedia, CC BY-SA 3.0, https://commons.wikimedia.org/w/index.php?curid=5703481
But if one thinks about it, these men were literally carrying an extra 100 pounds. They would have to be able to lift their leg high enough to put in the stirrup and then hoist themselves and their extra weight up and into the saddle. And if they were to fall off in battle can you imagine trying to remount your 24 hand horse?  For those not familiar with horse lingo, a hand is equivalent to 4".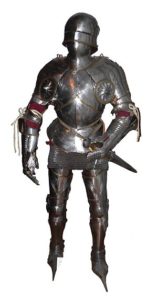 By Rama – Own work, CC BY-SA 2.0 fr, https://commons.wikimedia.org/w/index.php?curid=300144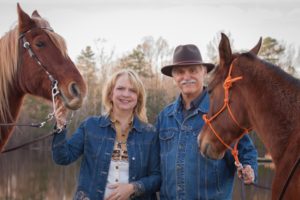 I have a 16 hand horse and my knee is nearly to my chin when I mount him and I am not short at 5'7". Not only does the mounting of the horse cause doubt but also the agility of the horse. The larger breeds are not as quick and agile. The animals needed to be supple and move swiftly—which is not one of the characteristics of the large draft horse.
As you can see this guy is a pretty good size boy. Add 4 to 8 hands and oh my goodness!
So for that reason I tend to believe the horse was not a giant. I do believe he had a good stocky build like a Friesian or a Lipizzaner. These horses were taught how to move strictly by leg pressure and leg movement of its rider. The mounted knight needed both his hands to wield his sword and hold his shield, leaving no hands for guiding the horse with reins.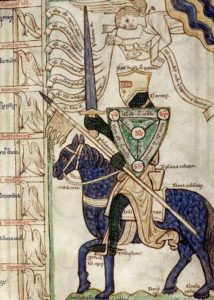 They were a highly intelligent horse trained to literally fight along with their rider. They were usually a stallion and a weapon for their rider. Stallions have a natural aggression and this bellicosity was harnessed in the heat of battle. The horses fought one another—kicking and biting. The animals were also taught to trample men on the ground. They were a fighting machine.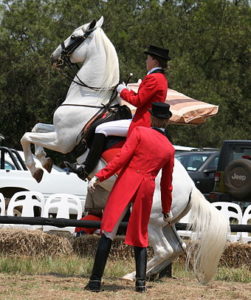 The Lipizzan horse in show
By NJR ZA – Own work, GFDL, https://commons.wikimedia.org/w/index.php?curid=3603360
By Machoxx, CC BY-SA 3.0, https://commons.wikimedia.org/w/index.php?curid=4530613
In the first book of the Winds of Change Series, Sword of Forgiveness, the hero Royce uses his trained destrier to protect his lady by whistling to the horse. It may seem far fetched but these horses really did rear up and fight the enemy.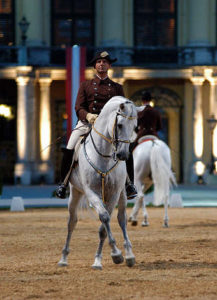 There is one thing that most agree upon in the history of the destrier warhorse and that is it was the most expensive horse one could buy. A little before the Winds of Change time period the value of this animal had risen drastically. The price of a normal courser (a cavalry horse, much cheaper and not as well trained) was 5 to 12 livres (Parisian pounds) the price of a destrier varied between 20 to 300 livres.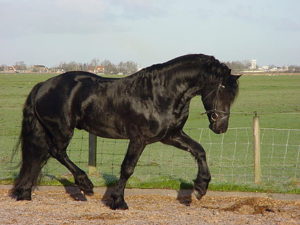 Fressian
By B0rder from nl, CC BY-SA 3.0, https://commons.wikimedia.org/w/index.php?curid=794708
By Larissa Allen – Contact us/Photo submission, CC BY-SA 3.0, https://commons.wikimedia.org/w/index.php?curid=6642407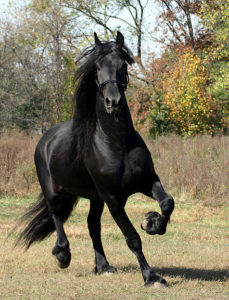 Destriers were used not only for battles but were used for tournaments, also. Not every knight could afford a destrier. One had to be wealthy to afford such a horse, or have a generous and wealthy family member. So that left most of the knights riding the less expensive courser into battle for what good was a knight if he did not have a mount to ride into battle?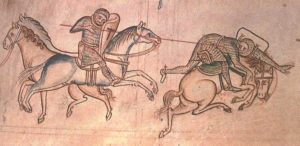 GIVEAWAY:
I'm giving away a copy of Sword of the Matchmaker (if you have purchased the book you can choose one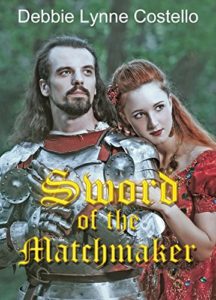 of my other books). Leave a comment or answer one of the questions I've asked or ask me a question to be entered.
Penelope Beatty made up her mind long ago she would live and die a Scottish warrior not a wife. But when nearly all her clan is killed and she is betrayed, she loathes doing the unthinkable, but must seek the help of an Englishman who owed her father's his life.
Thomas Godfrey never married, but when a Scottish warrior lass shows up needing his aid, he finds her both annoying and irresistible. But the last thing he wants is to marry a woman who fights alongside him. If he was going to marry—which he isn't—it would be to a soft, submissive woman. But when the Lady Brithwin meets the Scottish lass, she's sure she's found the perfect match for Thomas and nothing is going to stop her from seeing a summer wedding.
PLUS
Don't forget to enter in the rafflecopter, too! There will be lots of ways to earn points. I'll be giving away a kindle fire with Sword of the Matchmaker, $15 Amazon gift card and much more!  You can purchase my book HERE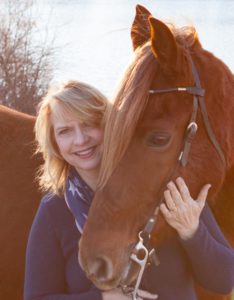 Debbie Lynne Costello has enjoyed writing stories since she was eight years old. She raised her family and then embarked on her own career of writing the stories that had been begging to be told. She and her husband have four children and live in upstate South Carolina. She has worked in many capacities in her church and is currently the Children's Director. Debbie Lynne has shown and raised Shetland Sheepdogs for eighteen years and still enjoys litters now and then. In their spare time, she and her husband take pleasure in camping and riding their Arabian and Tennessee Walking horses.
Debbie's Website 
Debbie's Blog
History Blog
Media links:
https://www.facebook.com/debbielynnecostello
https://twitter.com/DebiLynCostello
https://www.pinterest.com/debbielynne1/
https://www.goodreads.com/author/show/9458076.Debbie_Lynne_Costello
https://plus.google.com/u/0/+DebbieLynneCostello
https://smile.amazon.com/Debbie-Lynne Costello/e/B00TRT6RYS/ref=sr_ntt_srch_lnk_2?qid=1494110062&sr=8-2
RAFFLECOPTER:
<a class="rcptr" href="http://www.rafflecopter.com/rafl/display/0c1c490d3/" rel="nofollow" data-raflid="0c1c490d3″ data-theme="classic" data-template="" id="rcwidget_nn4a80cx">a Rafflecopter giveaway</a>
<script src="https://widget-prime.rafflecopter.com/launch.js"></script>
Want to follow the rest of the blog tour? Check out the dates and locations below:
May 19
https://miraleeferrell.com/blog/
May 22
http://theswordandspirit.blogspot.com/
May 25
http://todayswomanoffaith.blogspot.com/