About Miralee
About Miralee

Read the story of My Journey here.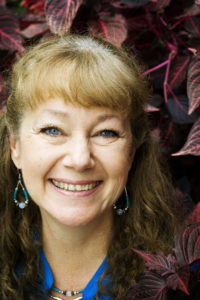 To view photos of my home and work space, as well as some pictures of my family, click here and go to the Photo Album.
This is also the page where you can view the two cougars my husband and I once owned. They were featured in a June 2013 article for MTL Magazine.
Miralee and her husband Allen have been married over 40 yrs. They live on 11 acres in the beautiful Columbia River Gorge in southern Washington State, where they love to garden, play with their dogs, take walks, and go sailing. Miralee also rides her horse on the wooded trails near their home with her grown daughter who lives nearby. She's an avid reader and has a large collection of first edition Zane Grey books, which inspired her desire to write fiction set in the Old West. When she started writing fiction Miralee believed that she'd always stay with women's contemporary, but has since branched out to historical romance. Her first two books were women's contemporary with Kregel Publications, The Other Daughter, and Finding Jeena.
Miralee served as president of the Portland, Oregon, chapter of American Christian Fiction Writers (ACFW) for five years and currently serves on the board as an adviser, as well belonging to several other writing groups. She speaks at women's groups, libraries, and churches about her writing journey, and has taught at both writers' and library conferences. She is also attending writing conferences as an acquisitions editor for Mountain Brook Ink.
Her fourth historical romance with Summerside Press in their Love Finds You series, Love Finds You in Sundance, Wyoming, released summer of 2011.  It won the Will Rogers Medallion for Excellence in Western Fiction. American Cinematic is currently considering Finding Love in Bridal Veil, Oregon, as a made-for-TV family movie. Universal Studios was considering The Other Daughter as a family movie at one time as well.
Miralee wrote a three-book series of historical romance novels, set in Oregon with David C Cook. The first, Blowing on Dandelions, released in June 2013, book two, Wishing on Buttercups, released February 1, 2014., a novella, Forget Me Not (published by the author), released April 1, 2014, and the final book in the series, Dreaming on Daisies, released Oct 1, 2014. Blowing on Dandelions is an ECPA Best Seller.
Some of her books have a suspense thread as well as romance, and three have a higher degree of action with a decided Old West slant. Her current Love Blossoms in Oregon series is somewhat of a women's fiction/historical romance combination, with the emphasis on well-developed characters and plot.
Miralee is branching out into something new, a series of middle-grade girls' horse novels titled Horses and Friends. The first book, A Horse for Kate, released March 1, 2015, with each succeeding book releasing every three months after. These books have an emphasis on friendship, horses, adventures, and will contain high moral values and lessons for kids woven into the story line. Watch for the titles–book two: Silver Spurs, book three: Mystery Rider, book four: Blue Ribbon Trail Ride. Miralee's company, Mountain Brook Ink, is releasing Rebel Horse Rescue in October, 2016.
Miralee is also published with Barbour–Shilo Run Press, with three novellas in three different collections with other amazing authors. Two of those books have been listed on the ECPA Best Sellers List three times total.
Her newest adventure? Miralee started her own publishing house in February of 2014. She's published four of her own books there (new or reprint) as well as 15 books for other authors during 2015 and 2016, with many more on the way. Mountain Brook Ink can be found HERE, and is actively acquiring new fiction titles (no children or middle-grade–YA and adult) in both Christian and clean secular fiction. Check out our website for more details!
Facebook: www.facebook.com/miralee
Twitter: www.twitter.com/MiraleeFerrell