Win a New Romance by Kimberly Rose Johnson
Want to win a contemporary Christian romance by a talented new author?
Kimberly Rose Johnson is multi-published with Heartsong in contemporary romance. You can win a copy here by asking Kimberly a question in the comment section. You can earn another entry by signing up for her newsletter here or signing up for my newsletter in the right-hand column of this blog.  Winner's shipping address must be in the U.S. Contest closes evening of Feb. 21st.
Remember, don't just leave a comment saying you want to win a book, or you won't be entered. ASK Kimberly a question. Thanks everyone!!
KAYLA RUSSELL DOESN'T LIKE VALENTINE'S DAY 
What should be Kayla's favorite holiday is just another reminder that she hasn't met someone special.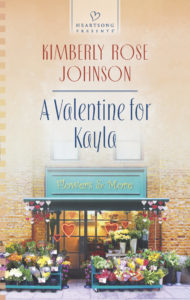 The beautiful florist—and hopeless romantic—has nearly given up on love, when the man of her dreams walks into her shop…to buy flowers for another woman!
Former music superstar Derek Wood poses as a local deliveryman while he cares for his ailing mother. Derek is drawn to Kayla's genuine spirit and natural beauty, but he can't hide his identity forever. The man Kayla's falling for doesn't really exist, but the feelings they share are re al. Will Derek finally give Kayla a reason to love Valentine's Day?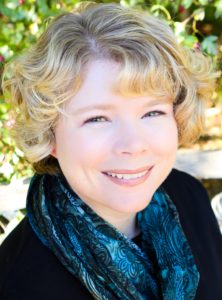 Kimberly Rose Johnson holds a degree in Behavioral Science from Northwest University. She lives in the Pacific Northwest with her husband, teenage son, and their yellow lab. She writes heartwarming Christian romance for Heartsong Presents and is a member of American Christian Fiction Writers. She enjoys taking long walks with her husband and dog, reading, dark chocolate and time with friends.
You may contact Kimberly via her website